A unique self-developed therapy that clears meridian blockage, promotes blood circulation and aids in detoxification to achieve a balance of health and well-being, with plant-based "life force energy" essential oils and specialized Genki Tool. A professional full hand massage technique without the use of any invasive device and chemical component tool.
Health
Relieve migraine
Prevent insomnia
Reduce body aches
Relieve constipation
Boost body metabolism
Stimulate lymphatic flow
Improve sleeping quality
Improve ovarian function
Stimulate blood circulation
Reduce menstruation problems
Prevent women health-related diseases
Beauty
Anti-aging
Antioxidant
Lighten scars
Lift and firm skin
Brighten skin tone
Reduce double chin
Tone facial muscles
Reduce pigmentation
Reduce fine lines and wrinkles
Slimming
Reduce cellulite
Tone flabby arms
Aid in weight loss
Sculpt thigh and hip
Break down body fat
Prevent body edema
Improve breast shape
Eliminate excess water
Prevent sagging breast
Energy Genki Back
Relieve low back pain around waist area resulted from tense posture. Enhance immune system, reduce migraine and headache, solve insomnia and relieve nerve pain.
Energy Genki Head & Shoulder
Improve quality sleep, relieve stiff neck and alleviate numbness and pain in shoulders.
Energy Genki Bust
Promote blood circulation around the breast area and firming of breast tissues to prevent sagging breast, flat breast, widened breast, breast atrophy and irregular breast size.
Energy Genki Abdominal
Improve digestive system and prevent constipation while toning body fat and reducing cellulite around the waist and tummy area.
Energy Genki Thigh
Reduce cellulite, firm sagging buttocks, eliminate edema and fat on thighs.
Energy Genki Face
Tighten and lift face contour. Can reduce dark spots, freckles, dark circles and puffy face. Improve uneven skin tone.
Energy Genki Bio Eye
Diminish fine lines and wrinkles. Lift and tighten the skin around the eye area for a more refreshing and luminous eye.
Energy Genki Eye
Reduce puffiness, restore youthful radiance around eyes area and combat dark circles.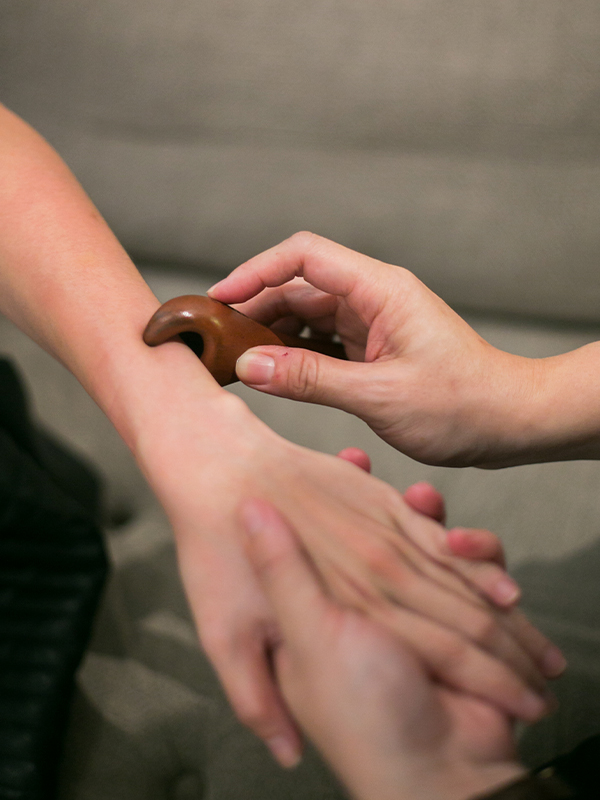 Primary responses that may occur after Genkilogy:
Sleepy, thirsty, dizzy, tired, heat, itchy, headaches, muscle aches, peeling skin, dandruff, bruises, frequent urine, farting and other symptoms.
These primary responses are normal and showing that our body is significantly improving and naturally healing.
Sans Wellness believe that the human body can ultimately heal itself while Genkilogy emphasizes the body's ability to heal and maintain itself. Genkilogy is a natural healing therapy that uses Genki Tool to help enhance meridian health, aid in detoxification and improve overall body circulation, naturally. That's why there is a gradual change in body health after Genkilogy.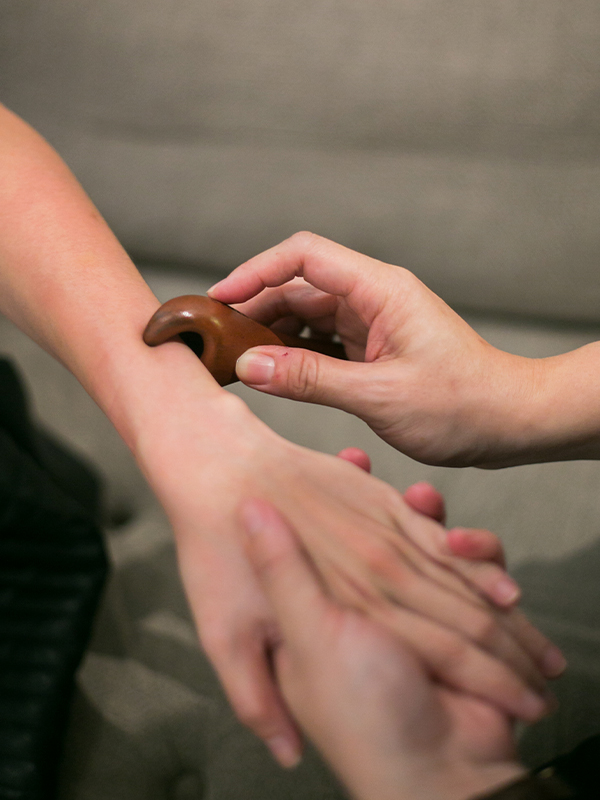 Moh S.L., 38
I am a working mother. Before I visited Sans Wellness, I have been struggling with sleeping problem due to my busy schedule and there are children to look after at home. Until then, I experienced Genkilogy and has improved my sleeping problem.