A unique self-developed therapy that clears meridian blockage, promotes blood circulation and aids in detoxification to achieve a balance of health and well-being, with plant-based "life force energy" essential oils and specialized Genki Tool. A professional full hand massage technique without the use of any invasive device and chemical component tool.
Health
Relieve migraine
Prevent insomnia
Reduce body aches
Relieve constipation
Boost body metabolism
Stimulate lymphatic flow
Improve sleeping quality
Improve ovarian function
Stimulate blood circulation
Reduce menstruation problems
Prevent women health-related diseases
Beauty
Anti-aging
Antioxidant
Lighten scars
Lift and firm skin
Brighten skin tone
Reduce double chin
Tone facial muscles
Reduce pigmentation
Reduce fine lines and wrinkles
Slimming
Reduce cellulite
Tone flabby arms
Aid in weight loss
Sculpt thigh and hip
Break down body fat
Prevent body edema
Improve breast shape
Eliminate excess water
Prevent sagging breast
Genki-Physio Back-ing Therapy
Back pain is one of the leading causes of disability, especially at workplace. It is the most effective back pain relief therapy for relieving back pain caused by sedentary lifestyle, injury, nerve swelling and muscle strain. Our Genki Physio Back Therapy relieves tension and pain through muscle relaxation, lymphatic detoxification, and blood circulation. At the same time, it helps improve posture and maintain a healthy skeletal system through Genki Physio home exercises and stretching guides.
Genki-Physio Shoulder NeckFix Therapy
Our shoulder is the most complex joint in the body that allows us to move freely while supporting a lot of weight from different angles of our body. This therapy helps relieve shoulder and neck pain, muscle tension, and improves secondary symptoms such as headaches, insomnia, migraines, and memory loss. At the same time, our professionals  will advise you the ways to minimize pain and not make it worse than what you already have. As a bonus, our therapy for your shoulder not only provides physical benefits, but also mental and emotional benefits.
Genki-Physio Thigh-en Therapy
Our therapy aims to improve recovery, pain relief, blood and lymph circulation, and prevent further injury. Through strengthening and stretching of the muscle, it helps to relieve pressure on the nerves that support the entire leg. At the same time, this helps improve leg posture and maintain mobility.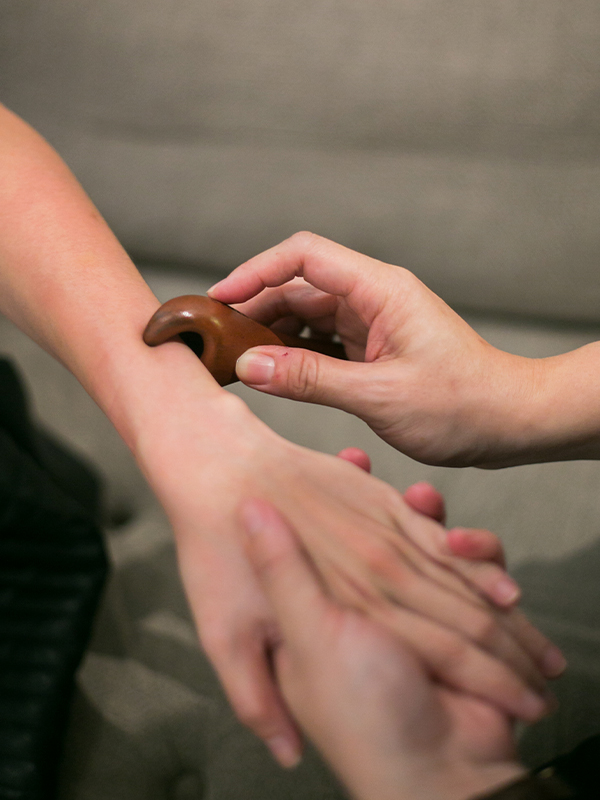 Primary responses that may occur after Genkilogy:
"Symptoms such as drowsiness, thirst, dizziness, fatigue, heat stroke, itching, headache, muscle pain, skin peeling, dandruff, bruises, frequent urination, farts, etc., these primary reactions are normal and indicate that our bodies are significantly improving and healing on their own.
Sans Wellness believes that the human body can ultimately heal itself, while Genkilogy emphasizes the body's ability to heal and sustain itself. Genkilogy is a natural healing therapy that uses Genki Tools to improve meridian health, aid in detoxification and naturally improve circulation throughout the body. Therefore, according to genetics, there are gradual changes in the health of the body."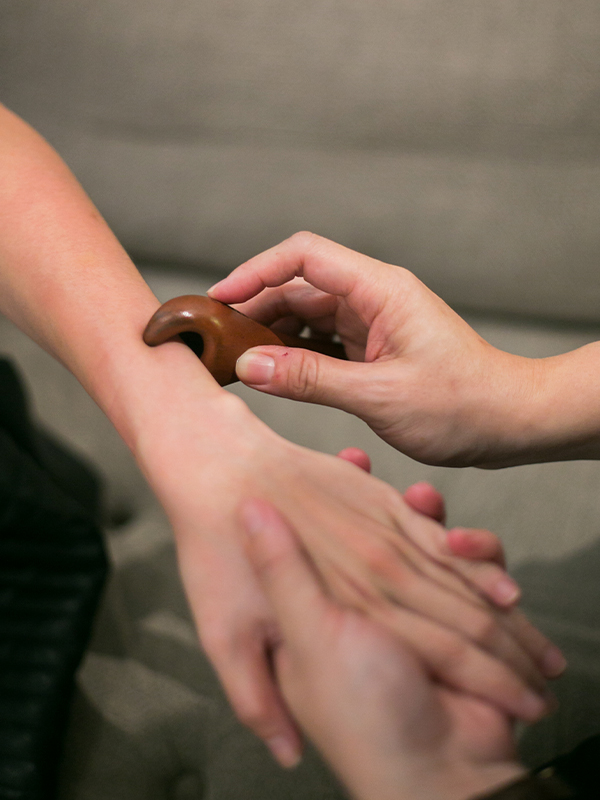 Leong S.C, 55
I have suffered from shoulder muscle ache and migraine for years. I have also been hospitalized twice because of the severe pain. However, I was still suffering from migraine. After I tried Sans Wellness therapy, my shoulder felt very comfortable and relaxed.