23rd Anniversary Super Deal – RM168 for 4x Signature Therapy & Health Analysis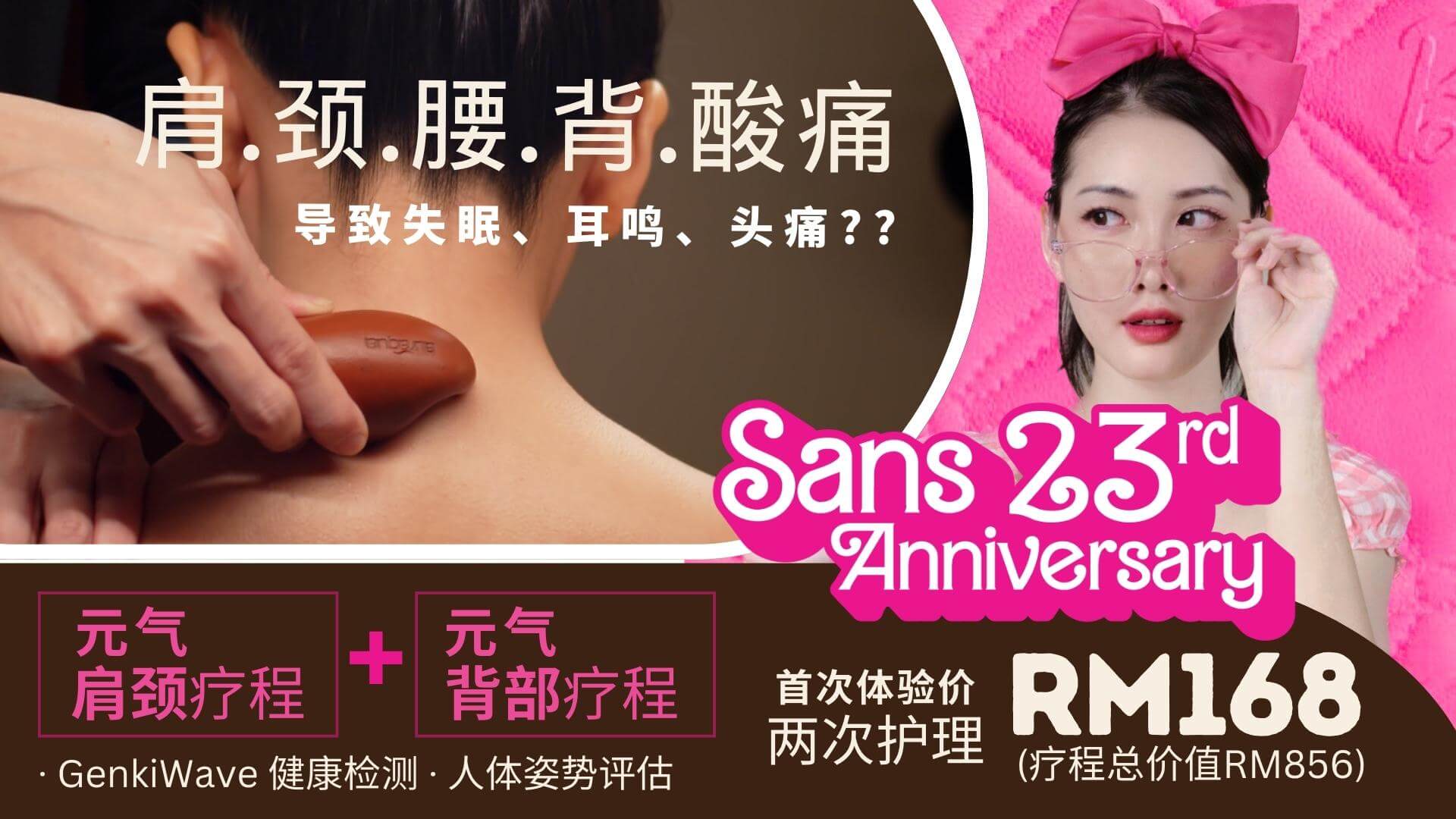 【SansBarbie 23rd Anniversary Celebration】
We've reached a milestone – 23 years of Sans Wellness! Our core mission has always been to elevate the well-being of every valued client who steps into Sans. As we commemorate our 23rd anniversary, we're thrilled to present you with an even more comprehensive and perfect holistic health experience, allowing you to upgrade your health in just 1 minute!
Introducing the Genki-Physio Revitalizing Neck, Shoulder & Back Treatment: It's not just about stimulating meridians and regulating Qi and blood; we're also addressing posture issues to enhance your Qi, blood, and lymphatic circulation. This approach effectively tackles any lingering discomfort or pain. Plus, it works on various other suboptimal health issues like fatigue, excess weight, and more!
【23rd Anniversary Super Value Promotion】
Get two treatments for only RM168 and receive 2 sets of health analyses for FREE! Yes, you read that right! (Original value RM856)
1.Genki-Physio Neck & Shoulder Treatment (RM298)
2.Genki-Physio Back Treatment (RM298)
The treatments include two health analyses:
1.GenkiWave Health Analysis (RM180)
2.Personal Posture Assessment (RM80)
Enjoy a direct RM688 discount on the RM856 package!
Don't miss out – click the link below to schedule your appointment now!
Sans 23 Anniversary Open House Event
To attract prospects who interested to attend event to experience genkiwave analysis and other exciting activities.
#SansLoveWellness Lucky Draw Campaign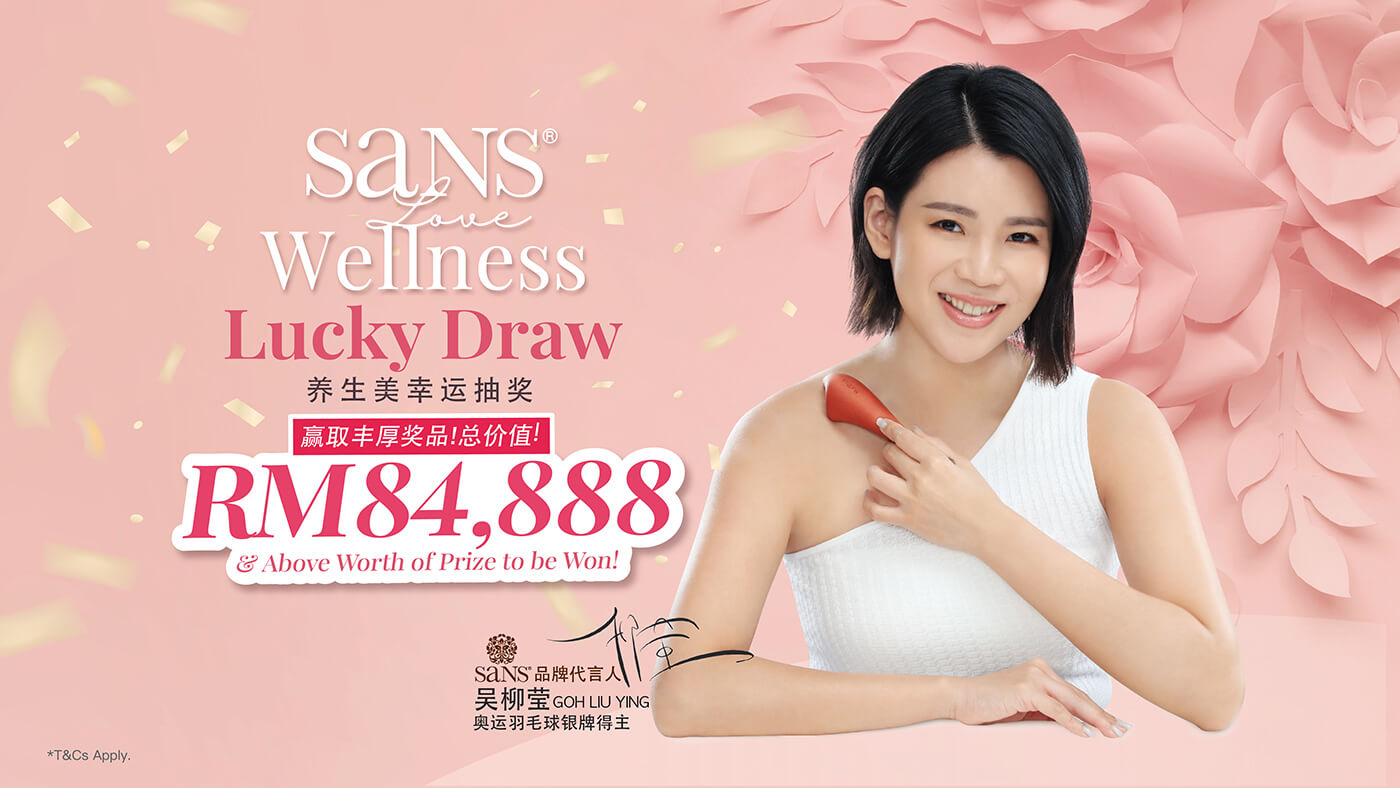 Join us this April for the exciting Lucky Draw campaign brought to you by Sans Wellness and Sans Aesthetics Wellness in celebration of our new product launch. With a minimum purchase of RM500 worth of HerStory products or RM1000 worth of Sans treatments and products, you will earn one entry into the lucky draw. Prepare to be amazed as we give away incredible prizes totaling RM84,888, including the exclusive Sans Retreat package and a 3-month supply of the Sans Holistic Health Gift Pack worth RM4688. Don't miss this opportunity to win big and enhance your wellness journey with Sans Wellness and Sans Aesthetics Wellness.
#ForeverLove Mother's Day Campaign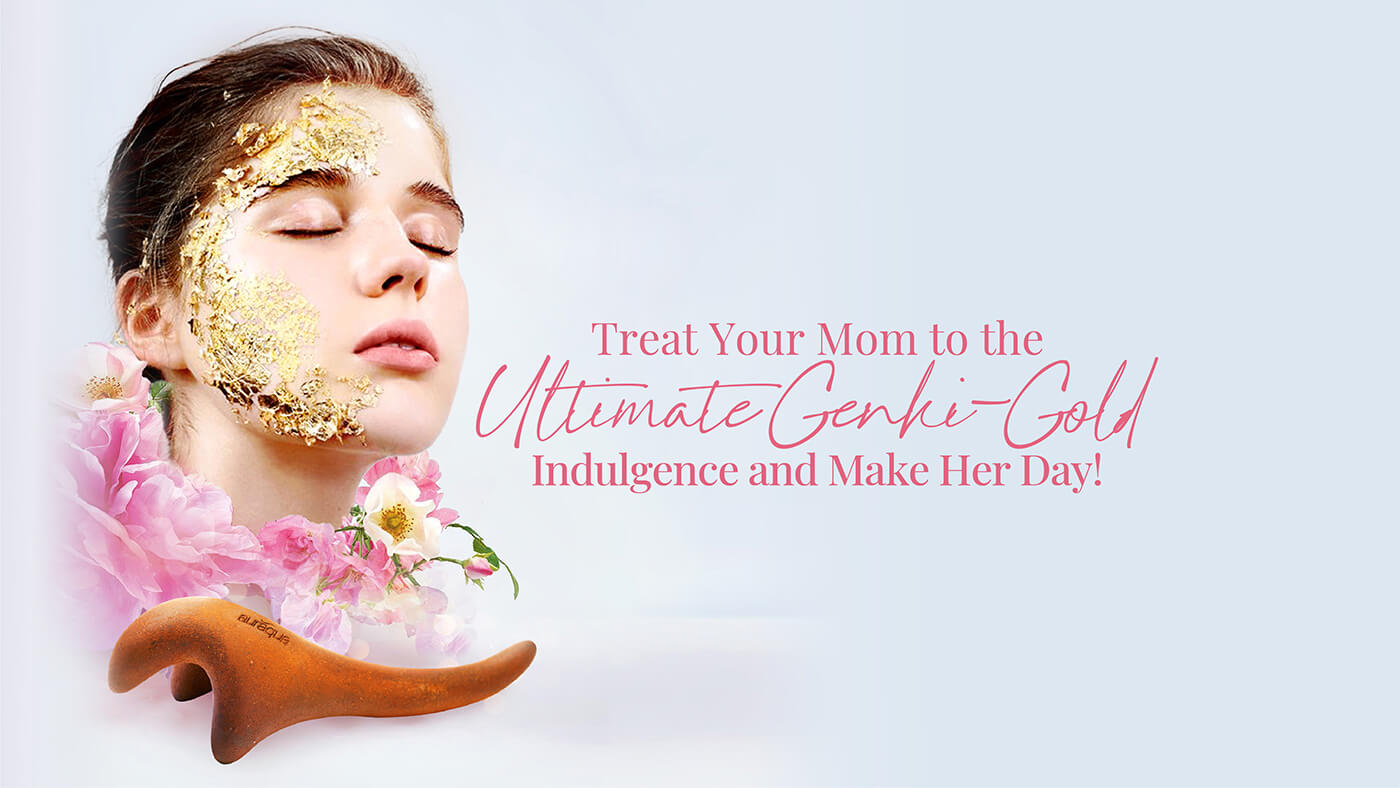 [Special Offers] Pamper your loved ones this Mother's Day with free Genki-Gold Therapy! Buy 1 and get 1 free! Our therapy is designed to provide a relaxing and rejuvenating experience. It is perfect for busy moms who deserve some time to unwind and destress.And that's not all! Every purchase of our Auraqua limited edition gift box at special price RM198 also comes with a FREE treatment voucher, which can be used on your next visit to our signature therapy. Don't miss out on this exclusive Mother's Day offer! Order now and show your love and appreciation to the most important women in your life!
Cheers to Women's Day! Celebrate your SHERO!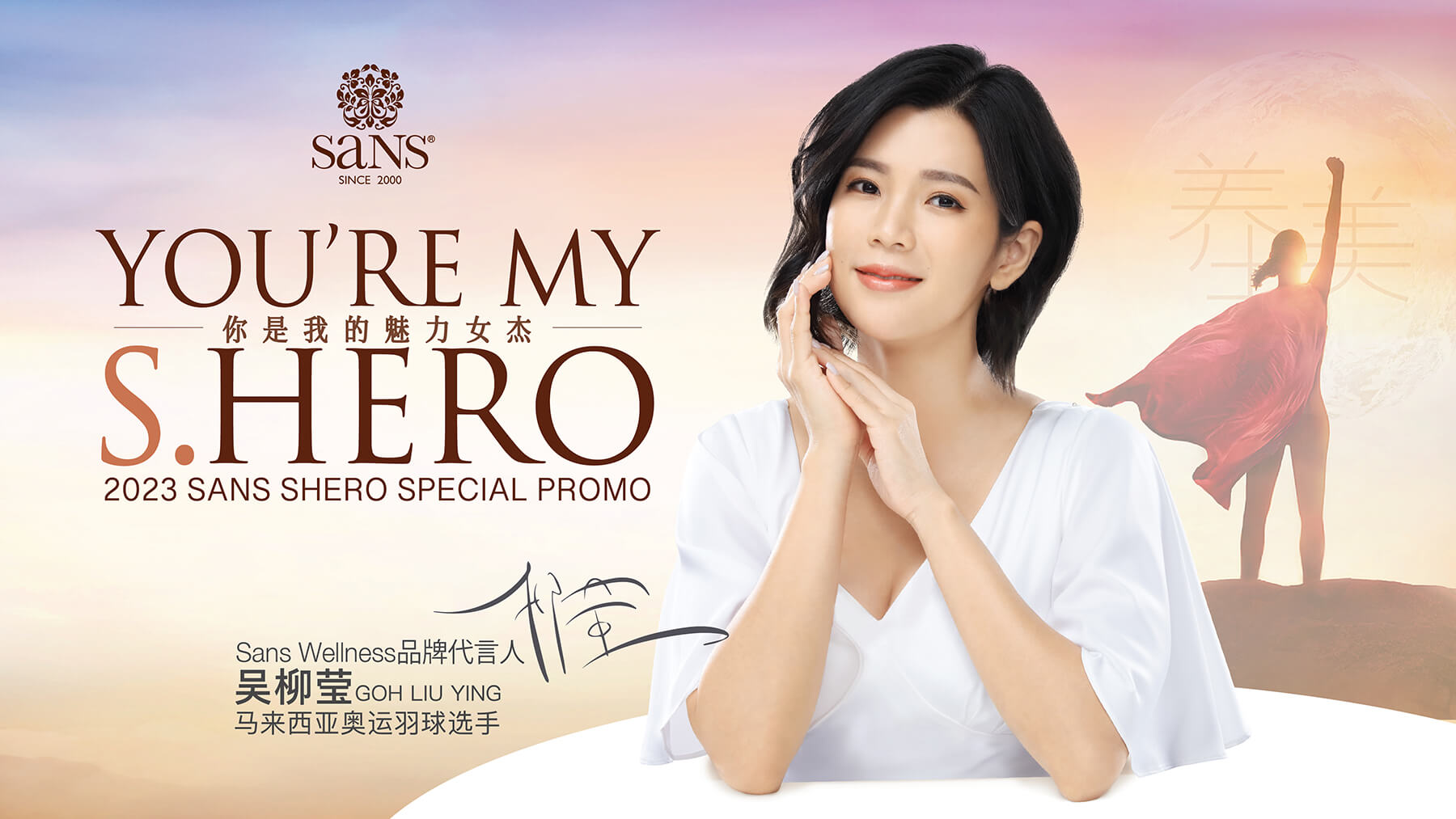 Cheers to Women's Day! Celebrate your SHERO 💃 Is there a woman in your life who deserves your admiration and praise? 🌟She is strong, brave, and faces challenges with a smile. 🌟She is elegant, poised, and kind-hearted, fearless in the face of danger. Through this campaign, let's pay tribute to amazing women, and share the story of your SHERO to inspire and encourage more women. Join our Facebook campaign now by clicking: https://www.facebook.com/sanswellness/posts/10159024624346759
Celebrating A Blooming Year in 2023!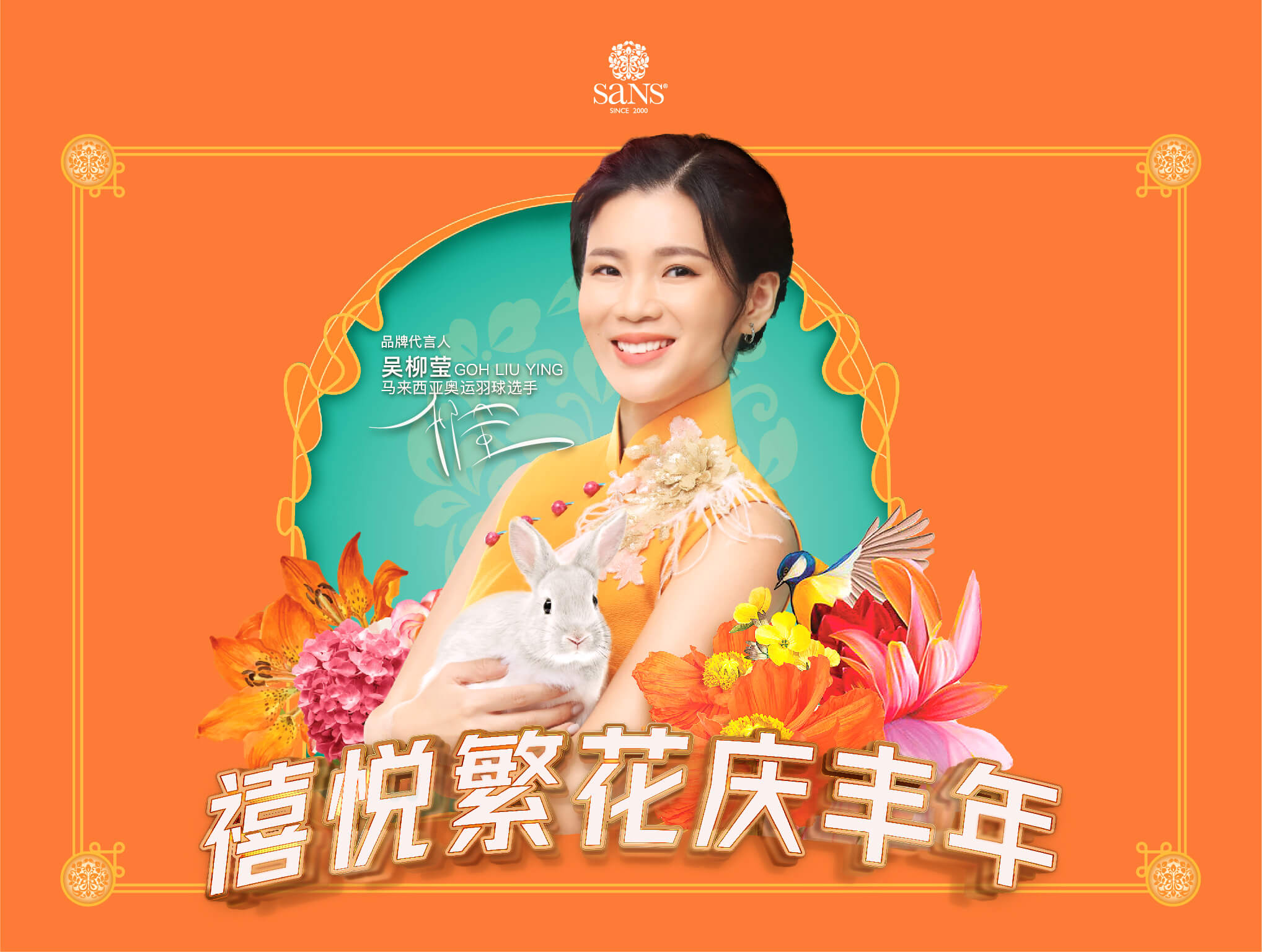 This time, Sans Wellness was bringing a blooming blossom garden to life in the outlets. Blooming Lucky Draw was organized by Sans Wellness and took place at all Sans Wellness outlets from now until 4th February 2022. Every client is entitled for one lucky draw ticket with every spend of RM1000 at outlets. You can also earn chances to win free best selling products and treatments every day! You have every opportunity to win amazing prizes here including The Ultimate Holistic Staycation at One & Only Desaru Coast and also a chance to experience Malaysia's First Luxury Natural Hotsprings Wellness Retreat!! The more you shop, the better chances you will get in the 2023 Blooming Draw!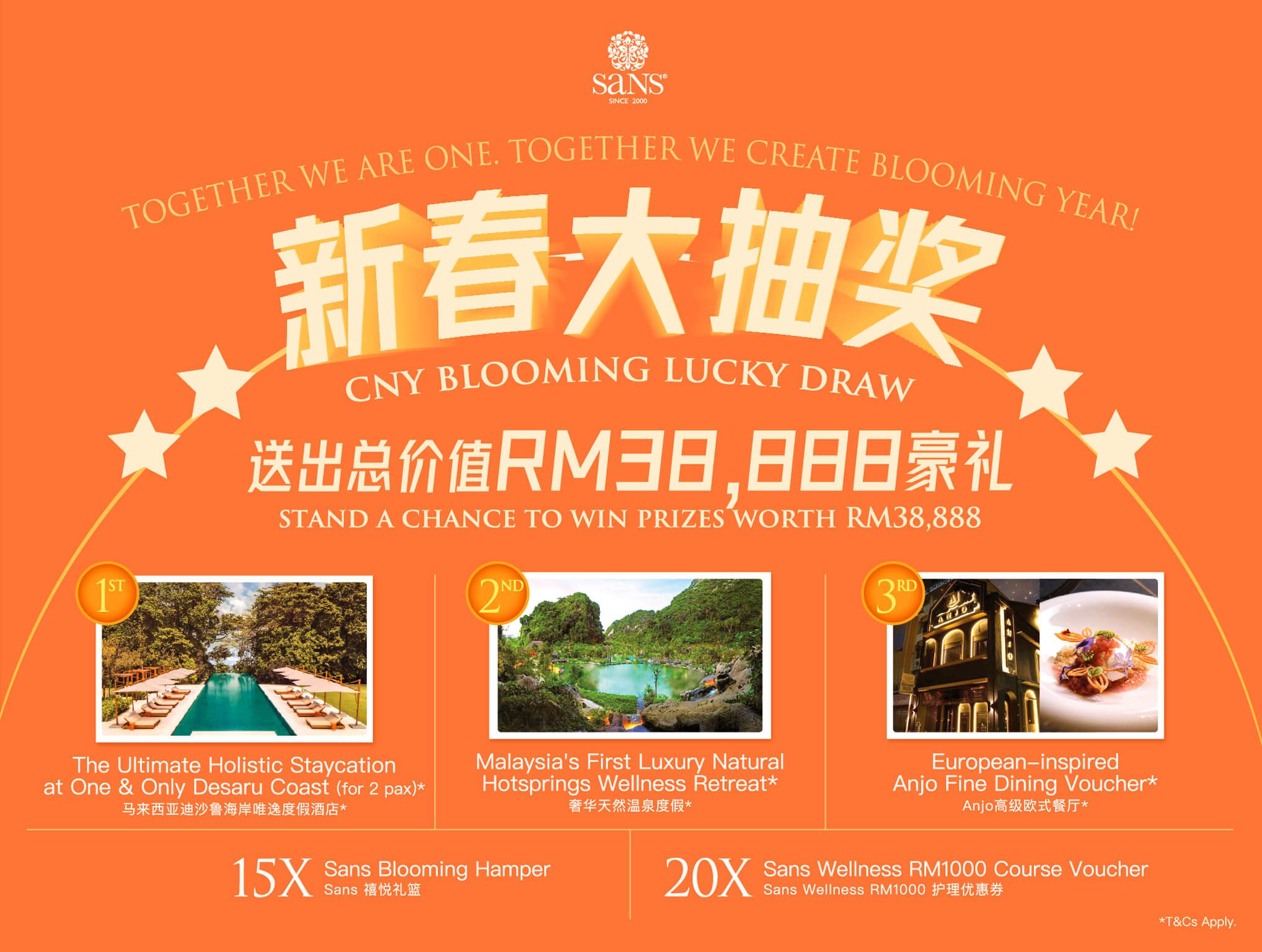 Soft Launching Genki-Physio Therapy
Ouch! Painful shoulders? You probably don't think about your shoulders much, but did you know shoulder pain causes illnesses? Let's get the best way to solve your shoulder pain. Experience 2 sessions of Genkilogy therapy at just RM398!!! Buy 1 session of Genki Physio Shoulder NeckFix Therapy, and get 1 free session of Back Therapy!
*Only available for walk-in clients